The Suita Sustainable Smart Town is a town building project,
engaging in advanced town planning to help resolve issues faced by today's society,
which is organized by 16 companies & Suita City.
ABOUT
Suita Sustainable Smart Town (Suita SST) is the third Sustainable Smart Town project to utilize a former factory site based on the CRE (Corporate Real Estate) strategy developed by Panasonic Corporation. Following on Fujisawa SST in the city of Fujisawa and Tsunashima SST in Yokohama, both in eastern Japan's Kanagawa Prefecture, Suita SST is being developed in western Japan as a next-generation smart town in partnership with Suita City, Osaka Prefecture.
Panasonic's Sustainable Smart Towns
Town development based on individual lifestyles
The Sustainable Smart Town concept departs from the typical overemphasis on infrastructure by focusing on "people," proposing sustainable smart living through optimal space design and services tailored to individual lifestyles.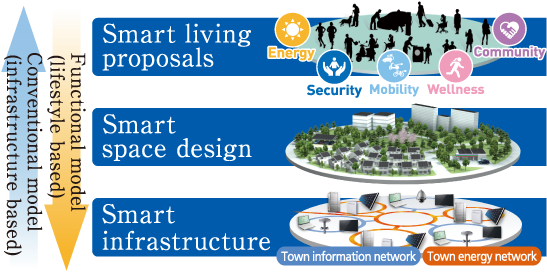 Addressing social and regional issues through co-creative innovation and proposing new ideas in Town development
The Sustainable Smart Town concept aims to address various social and regional issues through town development by co-creation among partner companies, residents, local government, and academia. Developing and testing next-generation energy, security, mobility, wellness, and community solutions in this way increases regional value and gives rise to new ideas for town development.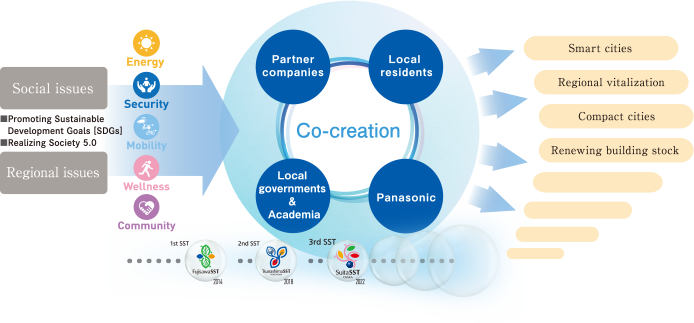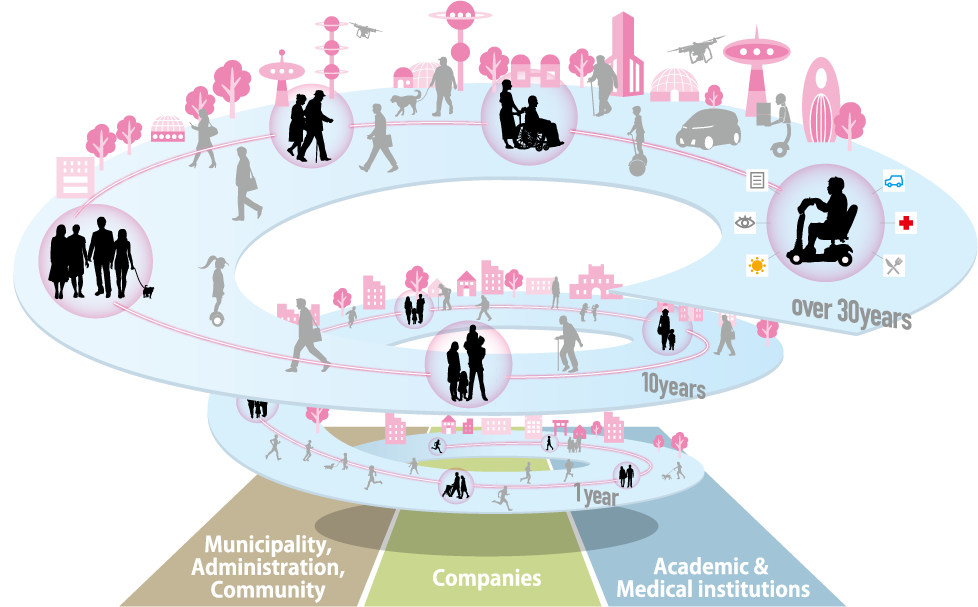 CONCEPT
A town that evolves by being responsive to each resident and makes possible healthy and active tomorrows.
The most important factor in developing the towns of tomorrow is to respond to the lifestyles of the people who will live in those towns, providing the best possible living conditions by understanding the residents' constantly changing needs. Particularly in Japan, where a large percentage of the population is approaching an advanced age, ensuring a healthy and active life for all requires the provision of services that continuously adapt to residents' lifestyles as they change with age. Based on the concept of a "Suitable Town for Fine Tomorrows," Suita SST is undertaking the challenge of town development that evolves together with the changing needs of residents.
Suita SST
Town Themes
Multi-generation
living
Wellness
Community
involbement
Suita SST's
Proposed Benefits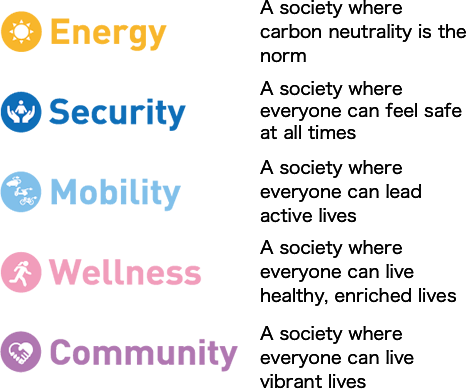 SERVICE
Major Initiatives
in 5 Service Areas
(planning underway)
Suita SST is creating touchpoints in people's lives and a platformfor co-creation with partners. Those touchpoints enable us to know individual lifestyles, and by continuing to provide co-creative services with partners while giving consideration to individuals, we aim to realize more personalized "updateable lifestyles"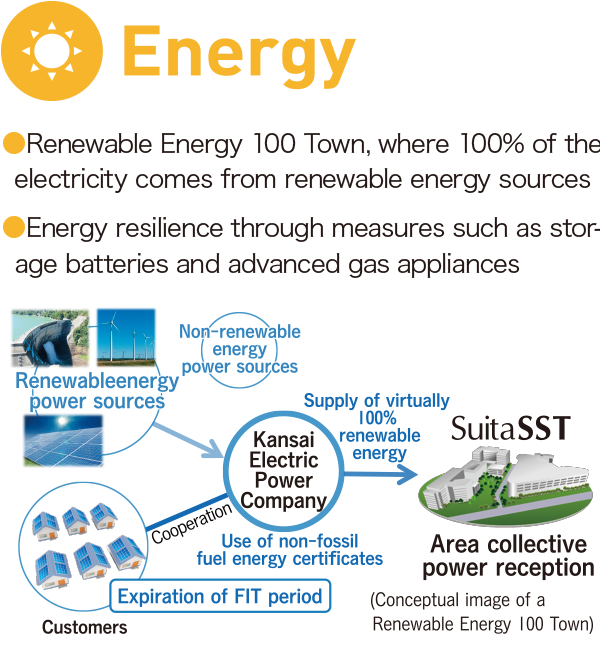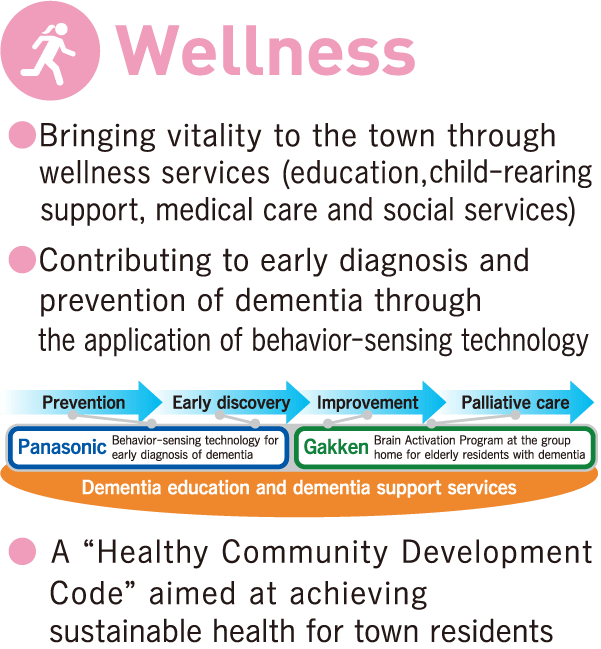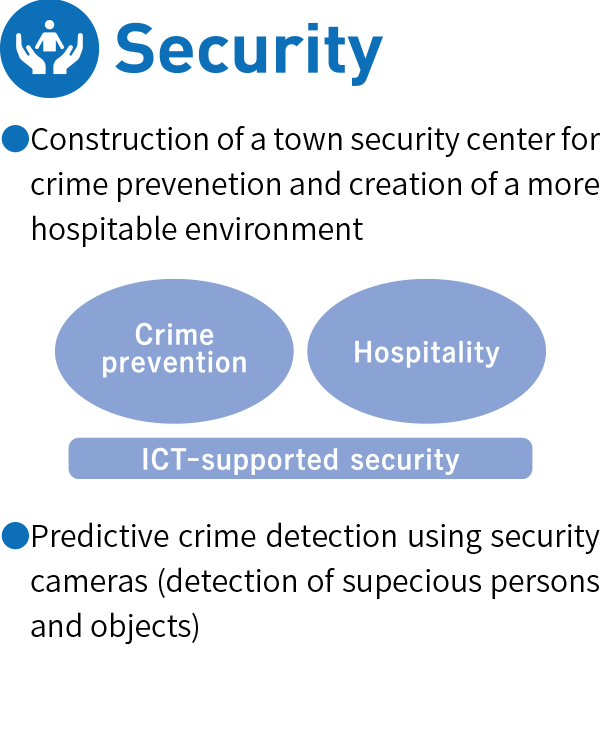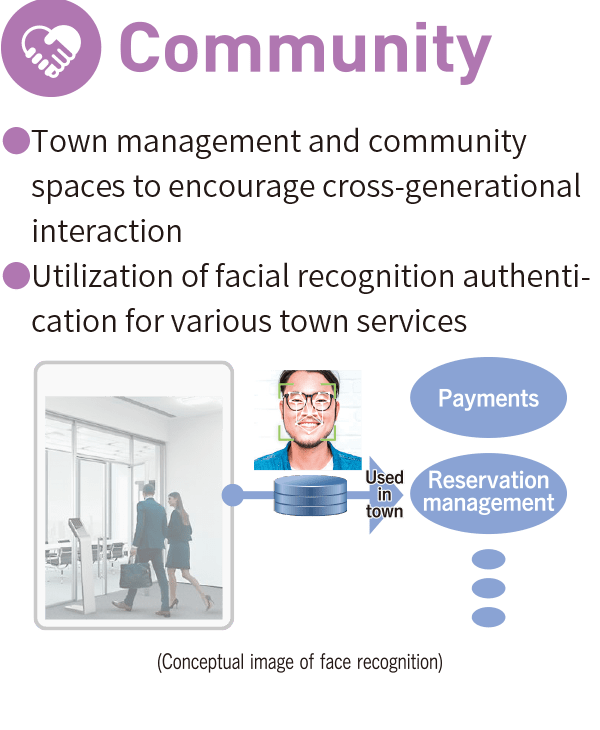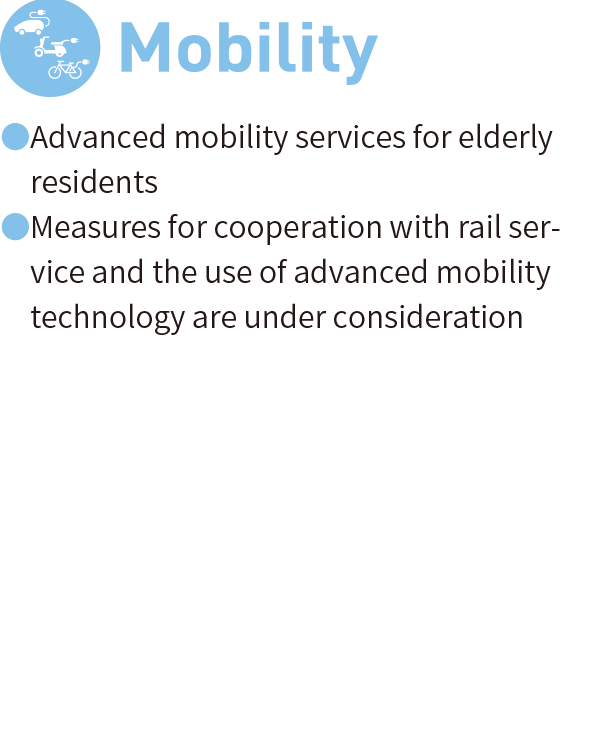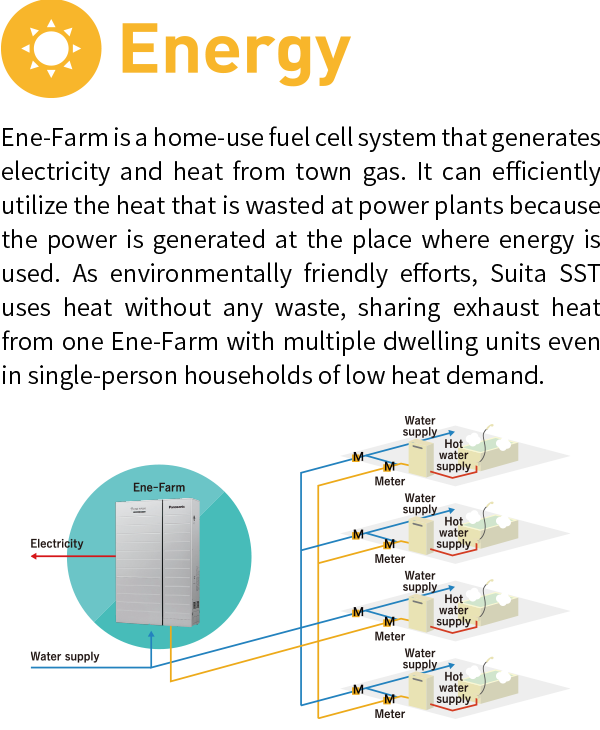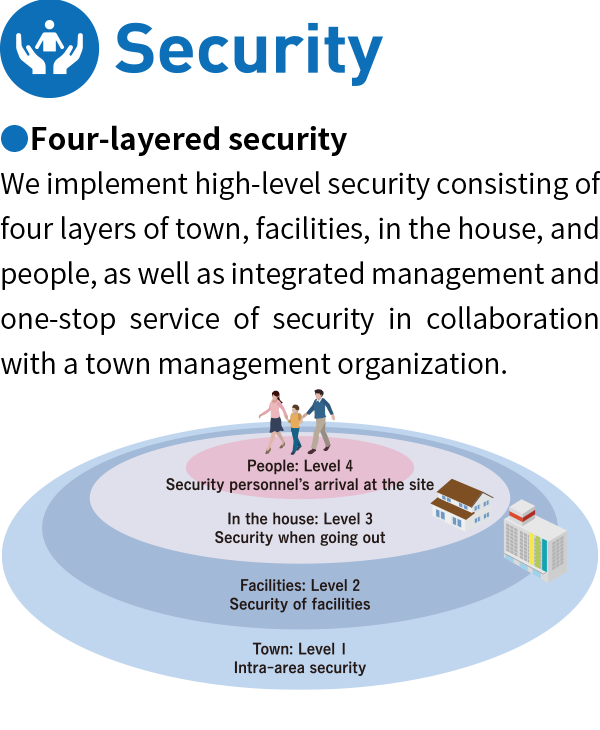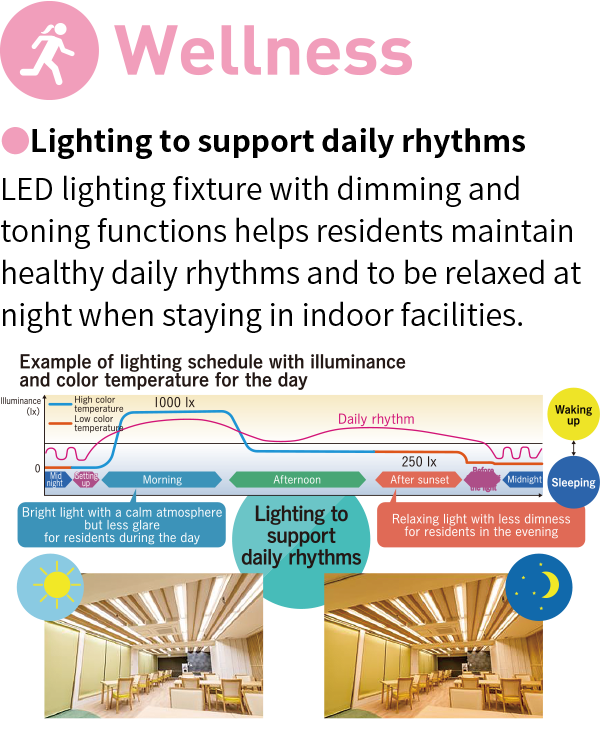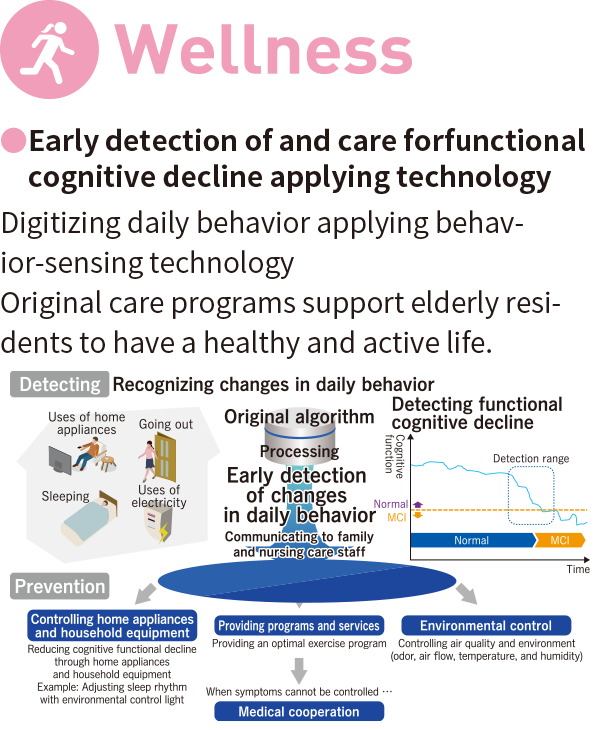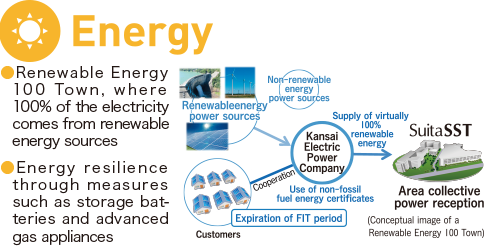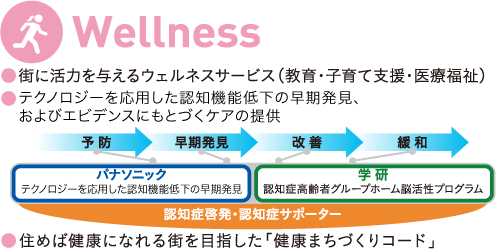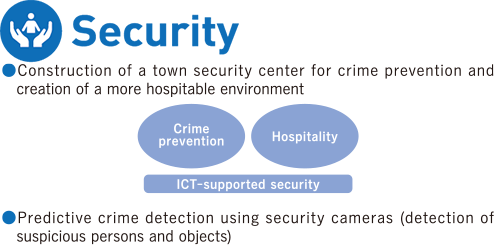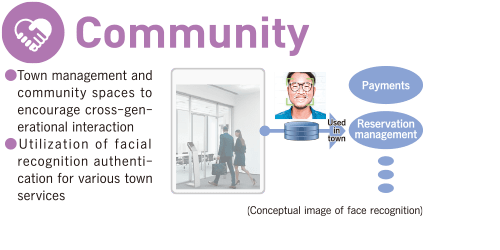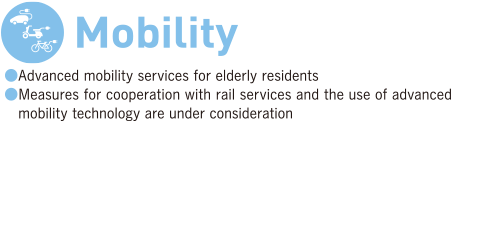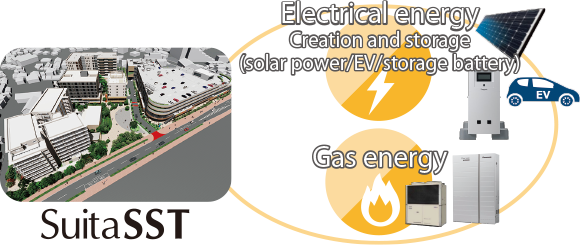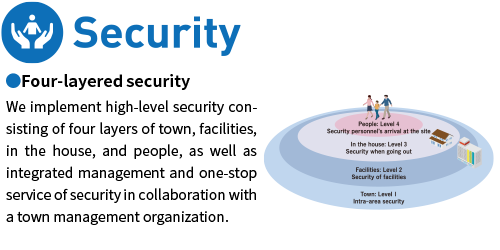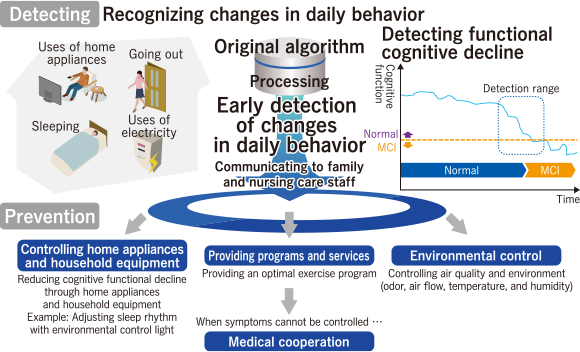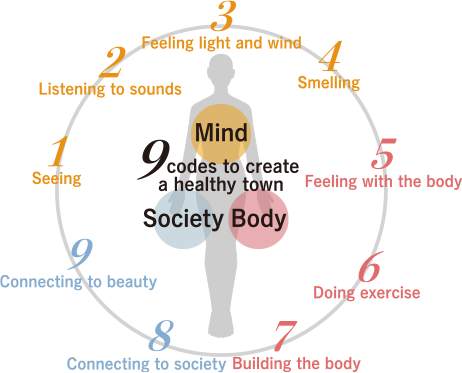 Next
Prev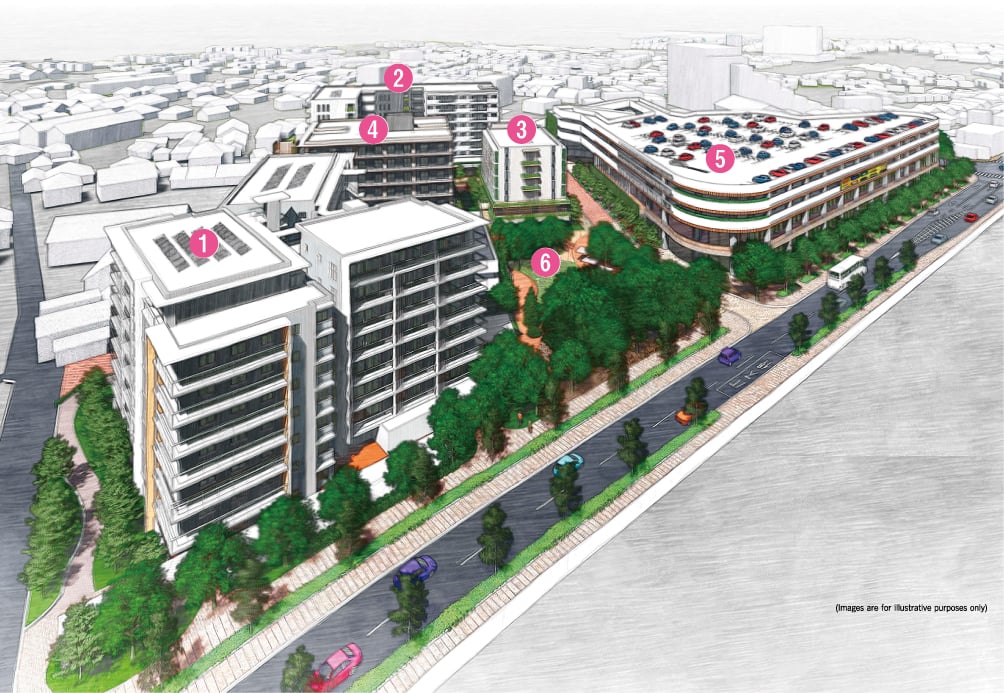 PLAN
Suita Suita SST is designed to be a town where multiple generations - young people, families, and senior citizens – live together and interact. In addition to 362 residential units, the smart town will also include a wellness complex, a commercial complex, and a community park.
Number: 100 units in an 8-story building Land area:approx. 3,921㎡

Number: 126 units in an 8-story building Land area:approx. 3,782㎡
Management company: Nakagin Integration Inc.

3

Share housing for single-person households

Number:73 units in a 6-story building Land area: approx. 803㎡

Elderly housing with support services, group home for elderly residents with dementia, nursery school, and tutoring school
Number (elderly housing with support services): 63 units in a 7-story building Land area: approx. 2,142㎡

4-story building (shops on 1st & 2nd floors) Land area: approx. 9,150㎡
Management company: Hankyu Oasis

Land area: approx. 1,408㎡
Developers:
Panasonic Homes Co., Ltd.
JR West Real Estate & Development Company
PARTNER
Councils of Suita Sustainable Smart Town
Lead Organizers
Organizers
Council members
Advisers
OVERVIEW
Collaboration between Suita SST and NohBIT
Collaboration between Suita SST and the Northern Osaka Health and Biomedical Innovation Town (NohBIT) that Suita City is developing nearby will increase the value of the entire region.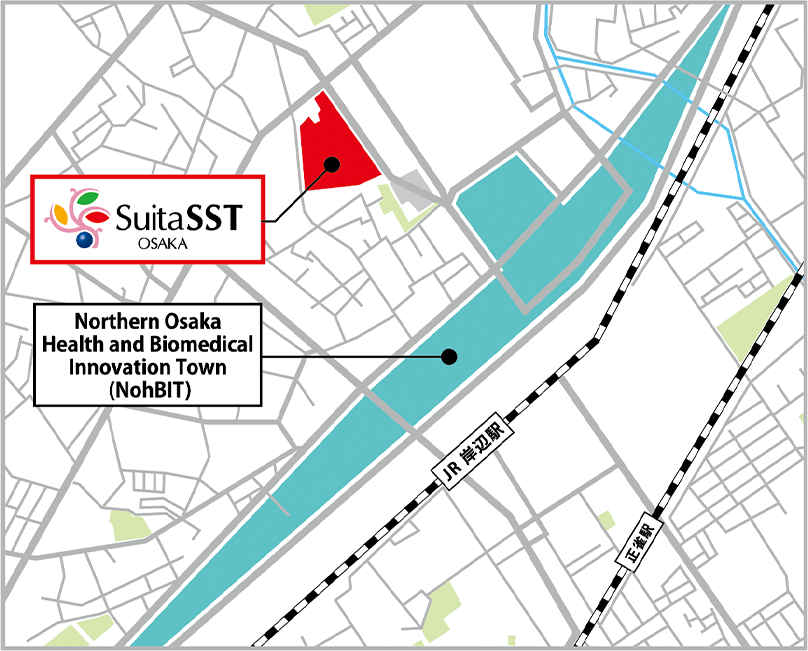 Project Outline
Location

Kishibenaka 5-chome, Suita City

Access

9-min. walk from JR Kishibe Station

Land area

23,465.8㎡

Surrounding
area

An urban development project is planned for the area on the east side of this project. Connecting roads were opened in February 2019.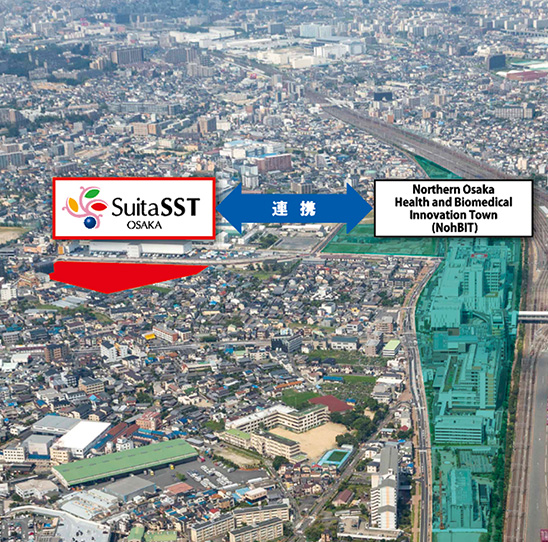 SCHEDULE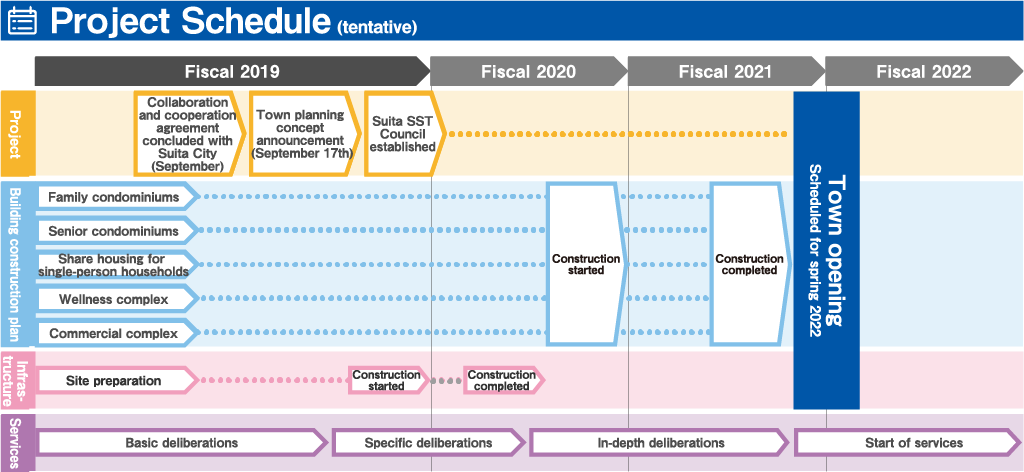 Scroll